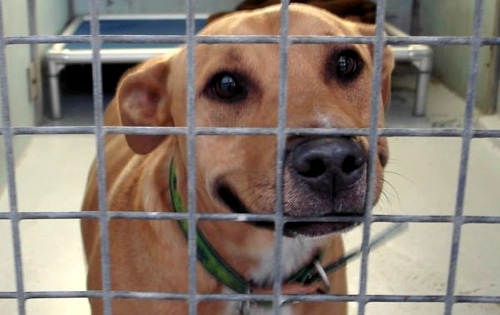 One of the best things about shelter reform and animal advocacy is seeing new, passionate people coming on board wanting to help the pets. Many aren't sure why pets are dying in such huge numbers in the nation's shelters and pounds, but they do want to know if they can do something about it. And the answer is absolutely 100% yes.
These are the common asks from those new to the fold…
"I'm against the killing but the problem starts with irresponsible idiots that don't desex, back yard breeders, and puppy farmers. How do we make the killing end if people don't desex, and those that breed dogs for money stop doing so?"
Reducing the amount of unwanted and accidental litters is a big part of the No Kill equation, however (thankfully!) eliminating breeding is not a requirement to making pounds a safe place for our fur-family members.
Our pound system is broken. Even basic, proven methods are not being implemented. Pounds and shelters fail in their duty to protect pets by;
– not photographing and listing lost pets online
– refusing access to rescue groups to take pets and rehabilitate them (at their own cost) and instead choosing to kill them
– hiding their performance, with our legislators not requiring any reporting of any kind to the public
– collecting millions of dollars in multiple council tenders, with no current restriction on numbers they can jam into any one facility
Fixing puppy farming is an important aim. But if we want to fix the pound system, we need to focus on fixing the pound system.
More info: Overhauling the pound system – action every animal advocate can take to make a better future for pets
"Animal charities get just 2% of funding from government. Until we support them more, what can they be expected to do with all the unwanted pets?"
Pounds are generally considered to be council run facilities. Shelters are generally considered to be privately run (often charity owned) facilities.
Councils have often outsourced their pound services and animal management responsibility to external 'charity shelters' at great cost to the community. Charity shelter operators generate tens of millions of dollars of revenue each year by servicing these local government pound contracts. Animal charities are able to make between $80 and $350 dollars per animal processed by their facilities and an individual council contract can be worth many hundreds of thousands of dollars. This money is payed from council budgets, funded by ratepayers, and makes up a major portion of a charity's yearly revenue.
The 2% referenced is simply additional grants (excluding the multi-million dollar gifts of land, new facilities and renovations major shelters receive) and does not include this yearly operational revenue from the tax payer.
The major issue for animal advocates working is that charity pounds are not subject to Freedom of Information laws, and often to maintain a good relationship with the council, the charity will obscure a city's individual figures making it impossible for that community to target their own problems proactively.
More info: Shelter 'overpopulation' a function of design
Rutherford overcrowding highlights problems with 'multiple-tender' pounds
"We need to make it mandatory that every dog and cat must be desexed unless your a registered breeder."
Mandatory desexing is a really bad thing for pets.
The reason why is simple – giving an animal management system who is killing large numbers of pets MORE authority and reason to seize animals for being non-compliant, increases shelter killing.
More info: Why champions of mandatory desexing are either ignorant or deceitful
"Animal organisations are there because of people's lack of responsibility to look after their pets, control their breeding ect. Don't shoot the messenger, help them, because they are looking after neglected animals. Stop the animals getting there in the first place."
Pounds and shelters need to be thought of like our other public services, like hospitals, fire departments and schools.

We wouldn't defend an inept hospital by saying "people shouldn't get sick" – neither should we excuse a system which kills pets, rather than protects them.

The RSPCA takes in more than $100 million dollars each year in council contracts and private donations. Individual shelters like the Lost Dogs Home make nearly $20 million annually. If this isn't enough money, they need to tell us how much they need.
We're paying for what should be a world leading companion animal welfare system. We need to ask why we're not getting it.
More info: The Foundation for the Charismatic, Good Looking, Healthy Homeless
"No Kill is not possible. Shelters cannot rehome animals that are in danger to the community such as aggressive dogs. They also can't save animals that are acutely ill or injured. The shelters who are 'open door' can't choose what comes in, so keeping these pets alive will mean stockpiling and hoarding pets."
The term 'No Kill' is generally accepted to refer to a series of 11 programs and services – the No Kill Equation – under which a live save rate of 90% or higher can be achieved. 'Not killing' is only one part of the No Kill program. The much larger effort is actively finding and implementing the programs which save the lives of homeless pets.
The No Kill Equation is the only model that has been successful in creating a No Kill community and more than 200 cities have used it effectively.
The programs work. Shelters who kill, haven't implemented the programs. It's simple really.
More info: No Kill Advocacy Center – What is the No Kill Equation?
"What about all the cats"
There are programs proven to keep cats out of shelters AND reduce the numbers of them in the community. Seems like something we should be supporting whole heartedly, no? Well, actually desexing programs which target cats in 'problem' areas are absurdly some of the most controversial of all.
As the least likely animal to leave a pound or shelter alive, learning how save the lives of cats is probably the most important knowledge a shelter reform advocate can gain. The solution is available today.
More info: PetRescue – Humane cat management: Good for the community. Good for cats.
Oops! Everything we know about cat management is wrong
"Animals killed at a standard abattoir experience extreme terror prior to death and may have suffered procedures such as castration, dehorning, debeaking, mulesing, tail docking, ear tagging all without pain killers. There seem to be many people up in arms about this issue but if they are meat eaters they individually are personally responsible for the deaths of many animals annually."
This is not so much a question, as a statement often used to derail discussion and, ironically, to defend not protecting shelter animals.
All of these issues are important (as are issues surrounding abuses and suffering of human children and adults), but while they are important, they're not a good reason not to work to eliminate the unnecessary killing of pets in our nation's pounds. We don't need to solve these other issues before we can save and protect our shelter animals. And a compassionate person recognises they have the compassion to care about more than a single issue.
If you care about animals, don't be that guy…
Do you have a pressing newbie animal welfare question, that you've felt too embarrassed to ask? Now's your chance! Ask your question on email here.