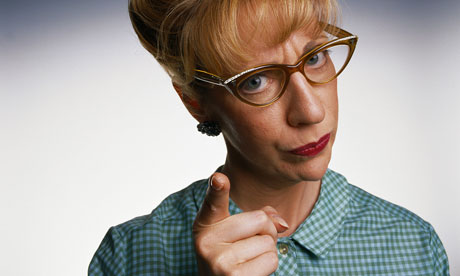 Unfortunately for our nations pets, even our major shelters still aren't able to recognise the difference between a public shaming and an adoption drive.
Public shamings are, in theory, suppose to make those people who are shit pet owners, feel bad. Or something.
An adoption drive is exactly that. A drive to encourage people to visit your shelter in an effort to generate adoptions.
A public shaming is rarely effective in bringing about behavioural changes, but it can feel good when you're doing it. At the core of a public shaming in the animal welfare is usually a thinly veiled threat; 'if you don't adopt these animals, we'll kill them'…
The number of unwanted dogs and cats at the RSPCA's Yagoona shelter in Sydney's southwest has now reached a critical level.

And with more pets expected to be dumped over Christmas it's feared many will have to be put down, unless they're adopted soon.

"Unfortunately we do have to euthanise, if we simply don't have the room to hold the animals here," RSPCA shelter manager Adam Farrugia said.
We've got unwanted dogs and cats – those ones that no one wants. Come get our dumped-like-trash pets!
Way to sell your product.
Then a public shaming is usually followed up by lots of proof that killing these pets 'no one wants' is truly the only way forward;
The RSPCA's Sydney shelter is overflowing with cats so badly that they're forced to pass animals to pet shops or put them down, because no one wants a feline friend.

"People tend to come in looking for kittens, and can overlook the adult cats here that we have here for adoption," Farrugia said.

The RSPCA are selling them for half price in an effort to clear the decks, but even that hasn't tempted potential pet owners.
So now they've explained that the situation is that that this undesirable pets won't be saved by the craptastic public; there's a final push of why no one would want these animals and even those people who do want them, are probably equally rubbish and going to 'dump' them too…
Keepers know they could end up as gifts, just like these active pups.

The advice stays the same; pets are for life, they're not just a Christmas present, and they can live for up to 20 years.
You can see the entire public shaming video here.
These kinds of communications are why pets die in shelters. Public shaming does not get pets into homes.
If you have 'too many pets', then it becomes your job to find too many homes. You drop the attitude, you believe that the animals you have deserve a new family, and take personal responsibility to find them. Killing is no longer an option.
What an adoption drive looks like
Adoptions are awesome. We celebrate adoptions. And that's why when you come to our shelter you'll find;
– terrific tabbies
– lovely pooches
– a half-price sale on adult cats (
WHATEVER YOU HAVE TO DO TO GET PEOPLE IN THE DOOR – THEN THAT IS WHAT YOU DO!
If there was ever a time to get excited about adoptions, then the holidays are it. More families bring pets into their homes during the holidays than at any other time of year. Why would we not be excited about the enormous numbers of pets we will be able to place? Adoptions are the number one way to eliminate shelter killing.
You can adopt your way out of killing, but only if you stop public shaming, and start hosting your adoption drive.