I've been on holidays for a couple of weeks, so have gotten a little behind in these news updates. Lots to cover!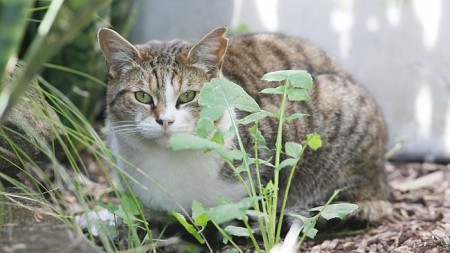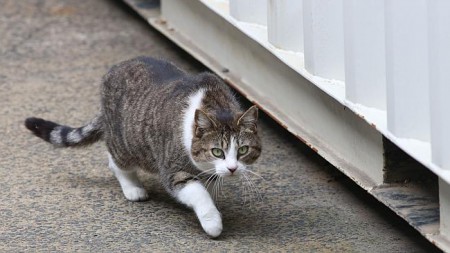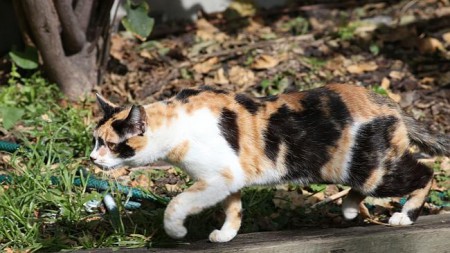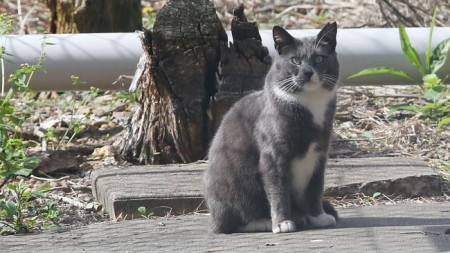 New South Wales
Look at all these photos of the beautiful, healthy, desexed! ear-tipped, stray cats… and they're not in some foreign country with more progressive policies – they're right here in Oz!
The legislation to 'legalise' TNR currently being debated in NSW is truly a watershed moment for companion animal management in Australia. Please ask your local animal welfare group to promote this humane option to their channels. We need to take this opportunity to tell the public why these programs are important and why we cannot ever make pounds a safe place for pets without them. TNR is here now – it is working here now – and we need to let the pet loving community know.
(See also: PetRescue's article on Humane Cat Management)
If your chosen animal welfare group refuses to support TNR, ask them to provide you with their alternative to killing the hundreds of thousands of multiple-generation, untame strays who live in our cities. If they cannot provide you with a viable alternative, then they are CHOOSING to keep on killing with no possible end, and you may want to reconsider whether they are reflective of your own views about the roles of animal shelters and whether killing should be embedded into their strategy.
If you are in NSW, you might also like to investigate the pollies working to pass this legislation and send them a message of support.
* * * * *
Last week Ku-ring-gai Council rangers seized Banjo a pet dingo, and took him to the Hornsby Shire Council Dog and Animal Pound. Owner David Rourke said;
"Two rangers came and they said that they had reports and photo evidence of Banjo being seen out on the road," Mr Rourke said.

"They won't show me the photo, and they have refused to show me the photo.

"Banjo has never bit anyone, and he's a timid animal, and he's always on the lead with me.
Mr Rouke says he plans to comply with the directives of the menacing dog order and retrieve his pet.
* * * * *
An Armidale resident is warning pet owners to beware after his two cats and a stray he fed were poisoned.
New England Regional Companion Animal Shelter manager Phil Evans said it was an offence under the Companion Animals Act to harm or kill pets.
"By law cat owners are not required to keep their cats inside, however, many responsible cat owners have special enclosures to keep their cats safe."
If a psycho is killing cats, whatevs, you should have kept them indoors. Thank heavens the same 'your fault for being there' strategy for care doesn't extend to lost dogs or children.
* * * * *
Liberal MP Andrew Cornwell has been suspended pending findings of the ICAC's inquiry into illegal donations, admitting that he accepted a bribe for $10,000. Mr Cornwell, a practicing veterinarian, told the inquiry that during the handover of cash in the car, he had left a dog on the operating table. Nice.
"I was in a rush to get back into the surgery because I had an animal on the table and I really shouldn't have been out the front … (Mr McCloy) patted the sealed envelope and said, 'I should be giving this to the Salvation Army'."
Cornwell lead the 2011 NSW Companion Animals Taskforce into the pet industry, which found government run council pounds and pet retailers had no case to answer, while the issue of high pet kill rates lay with the irresponsible masses.
* * * * *
Last month's announcement by RSPCA NSW that it will keep its Katoomba (Blue Mountains) animal shelter open was followed by confirmation last week the facility will also continue to operate as the local pound.
Supporters of the Save Our Shelter and Keep Our Pound Local action groups rallied outside council chambers as councillors considered a late request by the RSPCA to reverse plans to terminate its impounding services contract. Councillors unanimously supported continuing the existing $170,000 per annum contract until it expires in mid-2016. The contract can however be terminated again by the RSPCA should it provide six months' notice.
* * * * *
RSPCA NSW figures show that at Sydney's major animal shelter – Yagoona – averages 50 dogs surrendered every month of the year, which they of course branded as OH MY GOD SYDNEY, YOU GUYS SUCK SO BAD.
But when you consider that number is about 600 dogs a year – and that the overall dog population of NSW is about 1.1 million, maybe we should actually be congratulating pet owners for being overwhelmingly responsible?
* * * * *
South Australia
Some Thoughts About Dogs has done an excellent write up on some media surrounding the results of the South Australian Select Committee on Companion Animal Welfare. She's done such a good and comprehensive job, you should go there now.
* * * * *
Queensland
Veterinarians make a nude calendar, using animals as props (nothing suss) – What more can I say? 
* * * * *
To increase adoptions, the Western Downs Regional Council has joined forces with the local media to promote pets in their care. Every week, animals the pound will be advertised in the Dalby Herald, on the Dalby Newspapers Facebook and the Surat Basin website.
* * * * *
12 suburbs are among the target list for cat trapping programs by Brisbane City Council. Banyo, Aspley and Boondall in the north are set to get traps along with Inala, Runcorn and Moorooka in the south. Wynnum's CBD will be the next to get the trapping program. According to an ABC report;
"…its not the first time baysiders have had problems"
And it won't be the last time, as we keep doing that thing that doesn't bloody work – trapping and killing cats!
 
* * * * *
Lost Dogs Home loses Brisbane – The LDH took over the running of Brisbane City Council's two pounds (Warra and Willawong) in 2011. They did so after huge protests from locals who did not want the Lost Dogs Home's high-kill pound model cemented in their community. However, the LDH assured everyone that not only would the city be saving money, but that the kill rate would come down under their management.
In fact, the organisation went as far as to suggest they would be meeting;
"… a target of finding homes for 100 per cent of healthy cats and dogs that come through the Brisbane shelters within three years."
But in reality, while claiming 'success' in the City, the shelter killed twice as many dogs as it adopted and killed 7 out of every 10 cats it came into contact with.
This of course has been hugely unpopular. And now, the pet lovers of Brisbane have successfully driven the Lost Dogs Home out of their City. News today that the new pound management tender will be awarded to the Animal Welfare League.
Where massive and pernicious expansion had once been a core element of the Lost Dogs Home model, it is now practically impossible for the organisation to dampen discussion about their operations. People simply don't want their tax dollars, or donations, invested in killing pets for the convenience of local council.
When pressed to improve their performance – use the tools we now know can and do save lives – the Lost Dogs Home simply throw their toys out of the pram and walk away. This was never about saving animals, but a monopolisation of council animal control dollars.
Losing the Melbourne City contract was embarrassing. But being forced out of Brisbane – and being replaced by a life affirming organisation – is catastrophic for the Lost Dogs Home. It means those on the side of protecting animals have won a great victory.
The writing is truly on the wall for all other charity pound providers in the country – start doing your job. Value the lives of both dogs AND cats. Stop killing or completely and unequivocally lose the community's support. No more excuses.
* * * * *
Jaspar was an indoor cat who went out for an hour or two every night before being fed. It was unusual for him not to return, so when he went missing on Thursday night his owner knew something was wrong.
She grabbed a torch and searched for him, but gave up about midnight. After a sleepless night, Laura doorknocked her neighbours, asking for help.
When Laura looked over one property's fence, she said she could see a cage, covered by a towel. Leaning over the fence, she said she looked through the uncovered part of the cage and saw Jaspar. He had been shot to death.
 
* * * * *
Sunshine Coast Council today endorsed a new design and location of the Sippy Creek Animal Pound which will entail a revamp of the thirty year old facility's infrastructure and layout.
* * * * *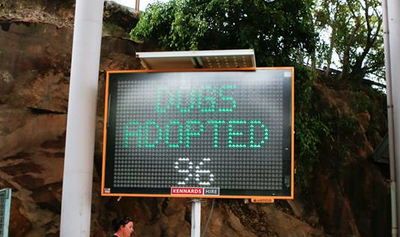 The Big Adopt Out – a partnership between the RSPCA Queensland and more than 30 rescue groups – found homes for 129 dogs, with more being adoptions to be finalised.
* * * * *
ACT
RSPCA ACT is delighted to report that it has no cats available! Which certainly sounds like a good thing, no?
Well – not really. Last year of the 2248 cat intakes, 776 cats were killed. The RSPCA ACT softened this blow, by breaking the kill rate down into 'feral' and 'non-feral' – but the cold hard facts are that the kill rate for cats is about 35%.
While this new article proclaims 'Canberra RSPCA delighted to report it has no cats' – a more accurate description would probably be, 'Canberra RSPCA delighted that it has done it's job rehoming friendly cats – and that killing the rest made them go away also'….
I had great hopes that the new CEO would only continue to improve on some of the more progressive programs of the shelter, but this word-play and distortion of the truth in the name of PR, leaves me cold.
* * * * *
An ACT police officer who was captured on CCTV firing pepper spray at a tethered dog, then dancing and throwing things at the animal, is to be "counselled and re-trained".
ACT chief police officer Rudi Lammers stated that "ACT policing does not condone or tolerate cruelty to animals in any form" and that he was "well aware of the significant feedback and concerns expressed about this matter".
However that since the internal investigation found no evidence that the dog was actually hit by the spray or injured by the officer, that everyone that was worried can just stop, worrying now. Oh good.
* * * * *
Owners of dangerous dogs that attack people could face up to five years' jail and $75,000 in fines under new laws passed by the ACT Government. The old maximum penalty when a dog that had been declared dangerous attacked a person or animal was $15,000, imprisonment for one year, or both.
Does increasing penalties from 1 year to 5 years jail really influence anyone to keep pets differently? Does bringing down harsh penalties hard on owners of dogs after the fact, really make anyone safer? Or should we be looking at models which prevent these attacks in the first place?
* * * * *
Victoria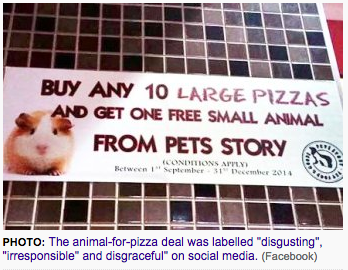 Pizza Hut in Mt Waverley drops 'free small animal' deal after social media backlash – and because it was stupid stupid stupid.
 
* * * * *
Not to be outdone by Tilly, the cat who saved her owners life – Sully the cat has also alerted his owner to a housefire. 
 
* * * * *
Yarra Council says owners leaving dogs unsupervised at a local fenced park while they go shopping. Council have of course dealt with this in a proactive and community safety-based fashion, monitoring the park and fining offenders. Oh no, hangon – they've taken the closable gate off the park. Job done.
* * * * *
The Lost Dogs Home has retained the Campaspe pound contract. And locals are not happy.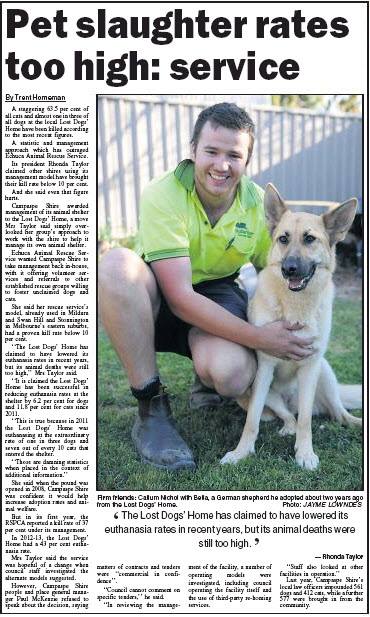 A staggering 63.5 per cent of all cats and almost one in three of all dogs at the local Lost Dogs' Home have been killed according to the most recent figures.

A statistic and management approach which has outraged Echuca Animal Rescue Service.

Its president Rhonda Taylor claimed other shires using its management model have brought their kill rate below 10 per cent. And she said even that figure hurts.
….
She said when the pound was opened in 2008, Campaspe Shire was confident it would help increase adoption rates and animal welfare.

But in its first year, the RSPCA reported a kill rate of 37 per cent under its management.

In 2012-13, the Lost Dogs' Home had a 43 per cent euthanasia rate.
* * * * *
A dying goldfish suffering from a head tumour will live to swim another day after undergoing life-threatening surgery. The surgery, which included putting the fish under general anaesthetic, took about 45 minutes.
Lort Smith veterinarian Dr Tristan Rich said people often became attached to pets, "from goldfish to budgies", and that veterinarians valued the bonds between humans and animals, and did not discriminate between the species when trying to save lives.
Goldfish can live to thirty years old if cared for properly.
* * * * *
From 1st October, Knox Council's 24hr curfew comes into effect. Animal Aid Coldstream is the pound for all lost and stray animals and will make a killing – literally.
Also at Knox (if there was an award for wasting community resources on ineffective programs then these guys would be up for the gold) Resident Tania Isbester is going to the High Court in a bid to save her four-year-old terrier Izzy from being put to death.
Barrister Graeme McEwen, chair of the Barristers Animal Welfare Panel, said councils were too eager to put animals down.
"Councils need to shift their mindset from management to animals being worth a second chance through rehabilitation and training," he said.
RSPCA South Australia has offered to take in Izzy to rehabilitate and retrain her, but the council did not accept.
Although Ms Isbestor was ordered to pay the council's legal costs, Mr McEwen said he estimated the Knox Council would have spent between $80,000 and $100,000 on the case so far. Ratepayers however would likely be stung with costs if Ms Isbester wins.
* * * * *
The Ararat Council pound in rural Victoria, is fast becoming a safe place for the City's stray dogs. With the help of Victorian Dog Rescue it has been able to save around 80% of impounds. In previous years up to 60 dogs had lost their lives in the pound – last year just 8 dogs were killed as unsavable.
The City has also made positive progress with cats. In 2011 and 2012 no cats were adopted, rehoused or reclaimed, but in the current year of the 83 cats impounded 31 were adopted and 46 killed.
* * * * *
Mildura pound has had a new, public-friendly building added to their facility. The $105,000 pet project was the result of a state government grant awarded to the Sunraysia Animal Rehousing Group (SARG) in January this year. The facility aims to improve community outreach and increase the number of adoptions.
Staff hope the building will create a less-stressful atmosphere for the animals when meeting potential new families, plus provide onsite training to those involved with caring for the animals in the shelter.
* * * * *
Baa, the Springvale sheep whose owner fought a $250,000 high court battle to keep her in his backyard, dies after a lengthy illness.
* * * * *
Victoria Police send four of its animal officers to the knackery.
"If a person punches a police horse they can be charged with assault. I'm not sure what the penalty for shooting one unnecessarily should be."
* * * * *
A proposal to establish a new shelter in Ballarat is being discussed by Council. Ballarat mayor Joshua Morris said it was time to consider the pound's future, which RSPCA Victoria currently operates.
Maintenance on the Gillies Street shelter was carried out after it was found to be non-compliant with health and safety standards last year.
* * * * *
Melbourne's no-kill dogs home: Save a Dog Scheme, established by Pam Weaver in 1985 was not only the first to bring No Kill policy to Australia, but in 2011 they also fought, and succeeded, to abolish the '28-day rule', which saw other animal shelters and pounds putting down animals that were not homed after 28 days.
* * * * *
Western Australia
A veterinary surgeon who castrated three guinea pigs during a house call in the South West then left the unconscious pets, two of which died, has been found guilty of unprofessional conduct.
* * * * *
National
Food, Shelter, Love is a promotion by Hills with shelters nationally. Enter here.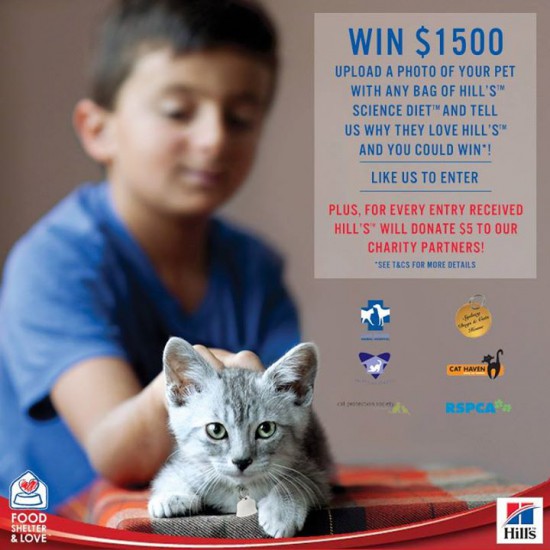 * * * * *
A single law increases the live save rate for shelters by 370%.
If it was a mandatory desexing law, every council pound and shelter in Australia would unite to drive it forward. If it were a breed-specific, containment, or pet number limit law, we would have seminars in every state on how best to progress it.
Because these laws target YOU – the irresponsible masses – those laws would be championed, no question.
But this law that increased life saving by 370% and made hundreds of shelters a safe place for pets – expect to hear nothing about it.
There won't be a rally, or a major media campaign – not even a peep on social media.
No industry driven 'taskforce' will suggest this law as a way to slow the slaughter.
Shelters will tell you they do 'everything' they can to save pets. But this law – this proven key to lifesaving, is not something they want.
Rather than be against killing, it is a tool and they're not willing to surrender the power of it. They want the choice to kill to be theirs, and theirs alone.
No matter how many lives could be saved, the power to kill will not be given up without a fight.
 
* * * * *
Australian Institute of Animal Management's Annual Seminar is on in October.
 
* * * * *
An ABC Radio National Show asks 'Why Keep Pets?' 
This humanisation of pets is particular to Western societies and is not shared across cultures. In fact, some cultures don't even have a concept of pet ownership. So why own pets? Is it evolutionary? Is it good for your health? Or is it cultural? Meet some cat loving blokes and find out what draws them to their furry friends.
While a story from the Sydney Morning Herald shows an increasing number of owners seem inseparable from their domestic animals.
La Trobe University's Pauleen Bennett, an expert in human-companion animal relationships, said that in the past the family dog or cat was part of the furniture, not something to be studied. But there is some evidence to suggest that, in the developed world, "deep and meaningful" relationships between some pets and their owners are becoming more common, she said. "Pets have moved into this grey area – rather than possessions, they're now seen as a family member by a lot of people."
Which should leave us asking, if we feel our pets are family members, how long should we put up with an animal management system designed to strip their individual worth and treat them like disposable garbage?
* * * * *
The report 'Pet Ownership in Australia 2013' is out, and replaces the previous 2010 report 'Contribution of the Pet Care Industry to the Australian Economy'.
The Australian pet industry is estimated to be worth $8.0 billion annually. Read that again $8 BILLION dollars a year.
There are estimated to be 4.2 million pet dogs in Australia, and 3.3 million owned, pet cats. This is extremely good news for our feline friends, us this is the first year in more than a decade that the numbers of cats in homes has INCREASED (2.9 million in 1994 – 2.3 million in 2009).
The also report found;
Pet food has been compared to baby food in terms of its resilient market performance, with people prioritising spending on their pets as they would a member of their immediate family.
And that;
More than 1.1 million Australian households are planning to get a pet in the next 12 months.
Still think there aren't enough homes?
 
* * * * *
National Geographic says 'It's Time to Stop Thinking That All Non-Native Species Are Evil'
After all, nativeness is just one environmental value, and arguably not as important as preventing extinctions and preserving biodiversity. In some cases we can best serve biodiversity by leaving the non-natives alone or even—brace yourself, now—introducing them on purpose.
* * * * *
Wild dog baiting programs have wrecked the environment and damaged farming livelihoods, according to award winning Australian scientists and graziers Arian Wallach and Adam O'Neill.
Speaking in Gympie on Sunday, the couple said they had proved their point about 1080 baiting by successfully managing the vast Evelyn Downs cattle station in central Australia for two years with no pest control and no pest problems. The two were part of the research team which last year won Australia's top environmental science award, the Eureka Prize, for research showing that stable dingo packs pay their way by regulating smaller predators like feral cats and foxes and herbivores like kangaroos and feral rabbits.
 
* * * * *
A rabbit invasion is threatening an endangered species of native wallaby in a purpose-built conservation enclosure at Uluru. Foxes and feral cats had been removed from the area in 2012.
The wallabies were thriving: growing from 30 to more than 200 – but it is now under threat, with the rabbits competing for natural food sources. While volunteers trying to manage the rabbit numbers simply had not been able to keep up with the creatures:
"We would clear one area of rabbits and move onto the next. Because we couldn't clear the whole paddock at once we'd find reinvasion in the area that we'd cleaned from rabbits elsewhere."
If a small, fenced area is proving near impossible to manage, why are we proposing we can 'eradicate' anything effectively on the wider mainland?
* * * * *
PetRescue is celebrating 10 Years of helping to save lives!

* * * * *
"If you choose to be in the dog food business… be delighted to eat dog food.
It makes no sense to disdain the choices your customers make. If you can't figure out how to empathize and eagerly embrace the things they embrace, you are letting everyone down with your choice. Sure, someone needs to make this, but it doesn't have to be you.
If you treat the work as nothing but an obligation, you will soon be overwhelmed by competition that sees it as a privilege and a calling."
~ Seth Godin
* * * * *